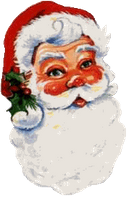 Once again, we can offer you the EDUCTOR and SCIO device at a discounted price for a limited period of time – until end of 2016.
With the special deals, you can save up to 2.000 € (+ VAT) for a new device.
And … each package comes with some extra goodies, such as a Point Probe and a Pet Pad or Organ massage device.
Want to know more? Get in touch with Bioresonance.expert.
Best regards and Ho Ho Ho!
Santa